Bruce Springsteen ruined men for me.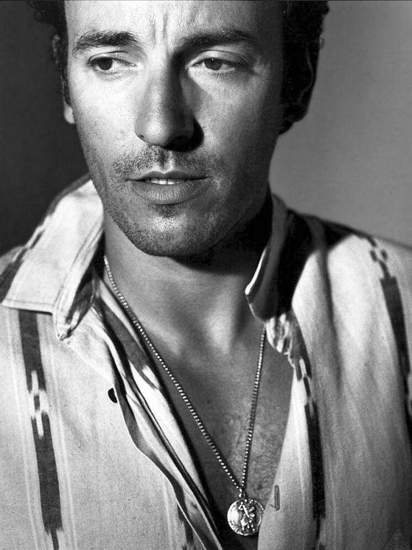 Occasionally I returned to that place and I was hanging around there because sometimes that place was my home. This song speaks of those places that are always with you, because everybody needs a place to go when you can't go home.
Born to Run and the Darkness album literally saved my life. I found solace in Bruce's music and the more I discovered the less alone and hopeless I felt. I would listen to him almost constantly because without him I'd have surely killed myself.
… Clemons kept his horn with him on his off days too. If he drove past a lively looking bar and heard music coming out, he'd stop immediately and head inside, just in case he could get a shot at sitting in with the band. 'I call that my searching time,' he said. 'The time I spent trying to find Bruce.'
Happy 41st birthday to the album that started it all….
I wish YOU, yes you, a happy, healthy and peaceful 2014! Big love and hugs out there to my followers.