In my life there was a moment where I knew that I needed to do something with myself, I didn't know what, but I was sure that I needed that thing. Then I went to a Springsteen concert and I was completely taken aback, I was in trance with a song! The one before Trapped and the one after Badlands! In that moment I didn't know what song it was but that song really touched me: Bruce's voice, the guitar, the piano… It was a moment very surprising for me cause I had never felt that way, it was like I finally arrived to that place which I will never want to leave! I arrived home and I discovered that the name of the song. I just listened to it another time and I started to cry! That song saved me and I will never forget that show where I fell in love with the song which I barely knew the name! I will never have enough words to thank Bruce for that! Now this song is probably my favourite and it will be at my side forever! It's called Racing In The Street and now I just hope to hear it live and sing it along with all the crowd! Cause summer is here and the time is right for racing in the street…
Happy birthday, Phantom Dan.
Bruce Springsteen ruined men for me.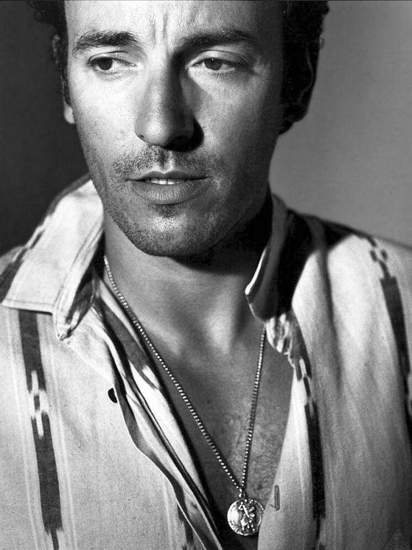 Occasionally I returned to that place and I was hanging around there because sometimes that place was my home. This song speaks of those places that are always with you, because everybody needs a place to go when you can't go home.
Born to Run and the Darkness album literally saved my life. I found solace in Bruce's music and the more I discovered the less alone and hopeless I felt. I would listen to him almost constantly because without him I'd have surely killed myself.